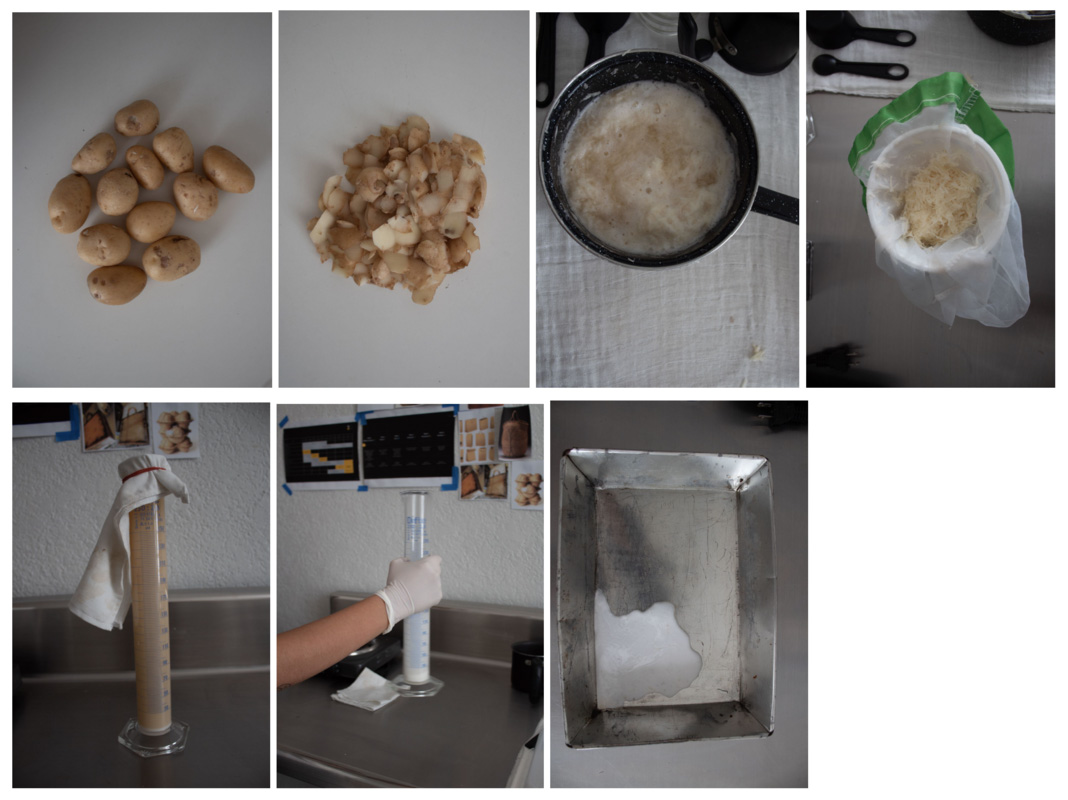 Potato starch bioplastic
Materials
Potatoes
Measuring cups
Jar or test tube
Bowl
Spoon
Digital weighing scale
Water
Vinegar
Glycerin
Potato starch extraction.
Steps
Peel potatoes and wash with water.
Put the potato into a blender or grater carefully.
Transfer it into a bowl and add 100 ml of water. Grind with a spoon for a few minutes.
The starch is separated from the cellulose by filtering the mixture with a sieve in another bowl or glass.
This filtered liquid is added to a test tube for better decantation. Let stand for 2 hours.
After this time, decant the excess water and wash again with 100 ml of water. Let stand for 2 hours.
Decant excess of water and you will get potato starch. *The starch is the white powder which settles at the bottom of the test tube.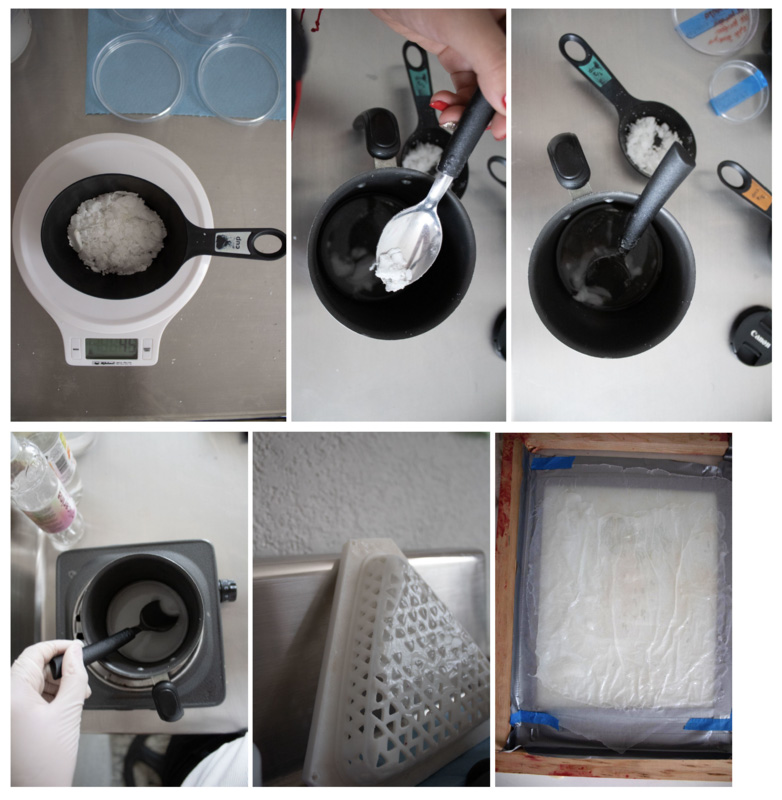 Bioplastic recipe
Quantities
100 ml (7 Tbsp) Water
15 ml (1 Tbsp) Starch
10 ml (2 Tsp) Vinegar
10 ml (2 Tsp) Glycerin
Steps
Add 100 ml of water to a container.
Then mix cold with 15 ml of potato starch.
Add 10 ml of vinegar and then 10 ml of glycerine. continue cold mixing.
Heat and continue mixing at a medium temperature for 3 to 5 minutes until you feel a sticky and thick consistency.
Finally, pour the mixture onto waxed paper or a mold.